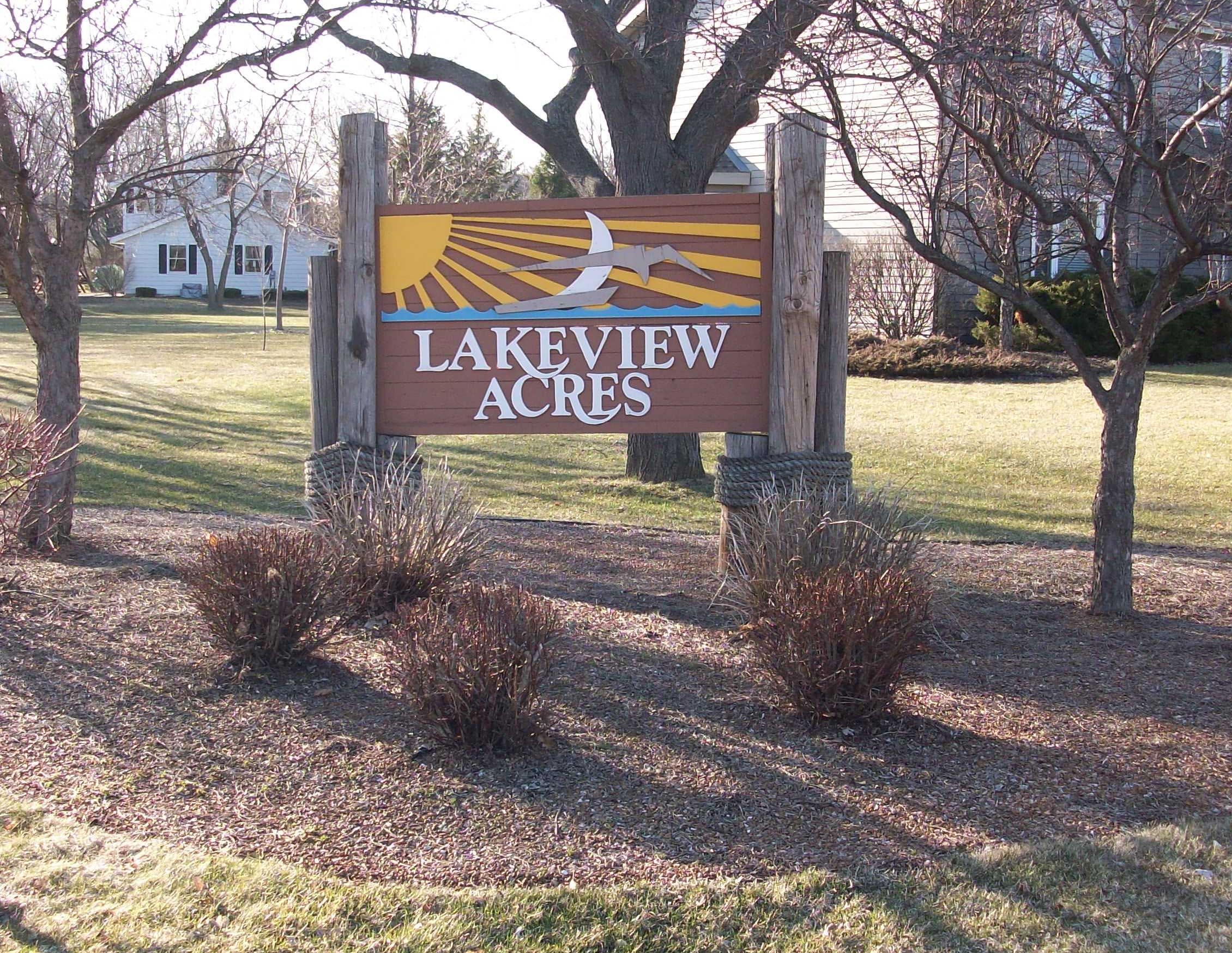 Welcome to Lakeview Acres located on Okauchee Lake
Lakeview Acres Courtesy Guidelines

We Need Your Help at the clean-ups- Many hands make quick work!

1- Spring cleanup is the last Saturday in April 9am
2- Fall cleanup is the last Saturday in October 9am
3- Spring Meeting is the 2nd Monday of April at 7:00 PM at the Lord of Life Church on the corner
4- Fall Meeting is the is the 2nd Monday of October at 7:00 PM at the Lord of Life Church on the corner
3- Summer picnic is the 3rd Saturday in July

1- Motorized vehicles:

A- Please remember slow speeds with use of dirt bikes, four wheelers, golf carts and any other motorized vehicles.
B- Slow speeds on walkway to park.
C- NO MOTORIZED VEHICLES ON SAND OR NEAR PLAYGROUND EQUIPMENT.
D- Always give right of way to pedestrians.
E- If ground is soft from rain, etc. please be courteous of grass and park grounds
* Note: The intention for motorized vehicles is for transportation to and from beach/park.
2- Parking Guidelines
A- No parking on the grass by the swings, by the pavilion or by the path. Whenever possible, please park in the open area to the south of the entrance.

B- Please do not park on the gravel portion of the park area; this is to be used as a turnaround for vehicles w/ boats or trailers.
C- If having a party please park at your home and have your guests walk down.
D- Please, if using the pavilion do not keep your vehicle parked on grass next to pavilion. You can drive up to the pavilion to drop off your things and then park in the designated areas.
E- Please remember to lock gate after entering the park. If you see it open-close it.

3- Dogs

A- Please keep dogs on a leash at the park.
B- Please remember to clean up after the your dog too.
4-Park Rules

A- No loud music after 10 PM

B- No hardball-16inch softball only
C- Guests must be accompanied by resident
D- Open fires in pit only
E- Dispose of charcoal in fire pit
F- No guns or hunting allowed
If you are in need of the tent rental for an event contact the Lebanon Lions Club 920-925-3999